Sean Taylor – Live
Brand New Start Festival Special Event
June 7th, 2013
Reader ratings for Sean
Rating: 4.9 out of 5 based on 1269 ratings
All of us at Brand New Start were delighted when Sean confirmed that he could make a one night appearance at our gallery. Despite the hectic schedule for his ongoing UK tour (see full schedule) Sean has kindly managed to squeeze this very special show here in Haringey, in support of the Crouch End Festival and Brand New Start.
When & Where
June 7th | From 7pm – Midnight | at The Brand New Start Gallery, 44-46 High Street, London , N8 7NX
Cost
This is a charity event to raise money for the Haringey community and Brand NewStart Gallery. Donations happily accepted at the door -Please come early as we are not as big as the Albert Hall – yet 🙄

Please give generously
---
About Sean Taylor
Sean Taylor has grown to be one of the hottest new names in the Eurpoean blues/acoustic scene. His incredible passion for performance, sheer talent and songwriting of the highest calibre is a testament to his frequent comparisons with John Martyn, Neil Young and Tom Waits. Sean appeared at both Glastonbury and Cambridge festivals in 2010 and 2011. His 2011 Glastonbury performance on the Bourbon St Jazz & Blues stage was widely blogged as being a highlight of the festival. Apart from his 3 headline UK tours to date, Sean has also supported the Neville Brothers, John Fogerty (Creedence Clearwater), Band of Horses, Southside Johnny & The Asbury Dukes and Eric Bibb. 
---
Check out this video of one of my personal favourite Sean Taylor songs – ever
Sean Taylor Sings "Stand Up"
---
Reviews
Below you'll find a selection of press and media quotes about Sean Taylor and his music.

"Formidable and skilled…recalls Chris Isaak. ****"
Uncut

"An absolutely superb guitarist … reminiscent of John Martyn"
Bob Harris, Radio 2

"A bluesy devotional intensity that rightly draws comparisons to John Martyn"
Q Magazine 

"My main listen today – Springsteen and Taylor are cheering my day…brilliant, stunning songs. Great album.' 
Mark Harding, Radio 2 

"A star in the making …a superb talent"
Metro 

"Sean Taylor is a wonderfully talented modern troubadour whose sincere, thoughtful songs pull you in. I've had the pleasure of sharing the stage with him. He swings. Check him out!"
Eric Bibb 

"Sean Taylor is the king of the singer-songwriter styling … A classic album"
Maverick 

"Sean Taylor is the finest acoustic blues talent to appear in the UK for many a year…Exceptional. Expect a Mercury nomination"
Love Music Hate Racism 

"The raw beauty of the guitar and piano…raw, cliche free; tugs at the soul"
Acoustic Magazine 

"Slow burning, haunting, dextrous picking…Taylor is a find (8/10)"
Classic Rock 

"Prodigiously talented singer-songwriter…touchstones would be Tom Waits and John Martyn"
R2 Magazine 

"Great!"
Willy Vlautin 

"Calm, collected … sensual. Hypnotic"   
Guitar and Bass Magazine 

"Beautiful…driving…an album I have come to love"
Fatea Magazine 

"Effortlessly beguiling…quite superb…this classy and understated work assuredly evokes the ghost of John Martyn"
Blues Matters 

"A massive young talent…the voice of a poet…superb"
Flying Shoes

---
Rare Opportunity
Given the size of our venue this is indeed a rare opportunity for fans to see Sean "up close and personal" 
Don't Delay
OK so there is a limited number of tickets available so please book ASAP – We don't like to disappoint you!
---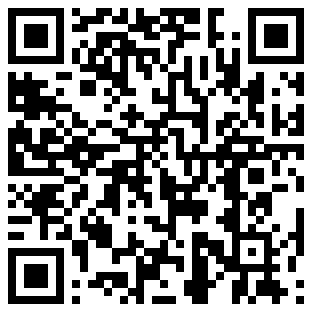 Use this unique QR (Quick Response) code with your smart device. The code will save the url of this webpage to the device for mobile sharing and storage.